Fishing and permits
The Hague offers many scenic natural waters where you are permitted to fish as long as you have a fishing permit.
Amateur fishermen can try the waters in The Hague's Zuiderpark, Westbroekpark, Madestein and De Uithof, at several locations in Ypenburg and even in the city centre. The water in these areas is easily accessible and you can fish from the banks or quays.
For many years, the canals in the city centre had a reputation for being polluted, but they've now cleaned up their act and the water is clear and fresh. The city's fishermen are especially happy with the fresh catch found around the Bierkade, Zwarteweg and Prinsessegracht. The waters in the city centre are full of pike and bass.
Fishing permits
To be allowed to fish in The Hague, you need a fishing permit. You are responsible for acquiring a fishing permit yourself; without one you risk a heavy fine. You can purchase the VISpas fishing permit on the website of GHV / Groene Hart(External link) or at an angler and fishing gear shop in The Hague region. When you buy the VISpas you will receive an overview of where you are permitted to fish. You can also find this information on the website of the VISpas(External link) .
Do you only fish occasionally with 1 rod and you are not fishing for predatory species? Then you can also apply for the cheaper city fishing permit (Stadsvisbewijs) in The Hague. The city fishing permit is available from most angler and fishing gear shops in The Hague. More information can be found on the website of GHV / Groene Hart(External link) .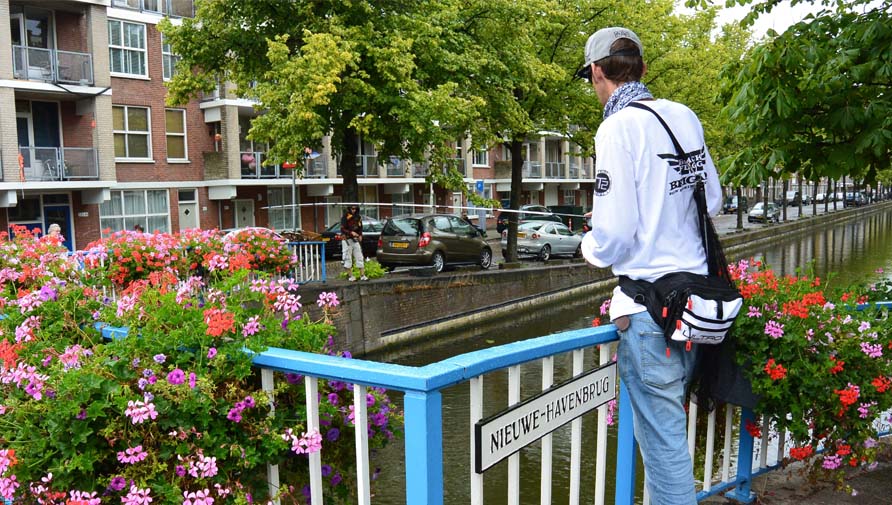 Sport fishing in Scheveningen
A day of sport fishing at sea can be a real treat. Experienced fishers will provide guidance and with a bit of luck you will return with a fresh portion of cod, whiting, common dab or mackerel. Rods and equipment are usually for rent.
Different fishing companies in Scheveningen offer fishing excursions on the North Sea: