Mayor Jan van Zanen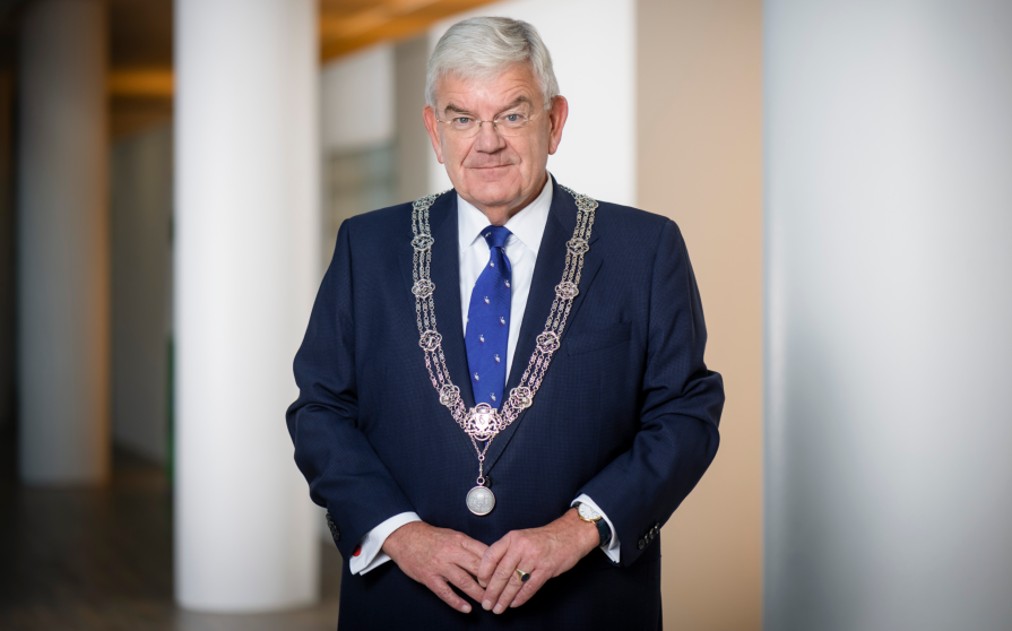 Jan van Zanen is the mayor of The Hague.
Personal details
First name

Jan

Last name

Van Zanen
Portfolio
Personal
Jan van Zanen was born in 1961 and grew up in Edam-Volendam. After attending high school he completed his law studies at the Vrije Universiteit in Amsterdam in 1985 and at Cornell Law School in Ithaca, New York (USA). He did his military service as a reserve officer with the Royal Netherlands Air Force. He then worked in a number of functions until 1998 including as executive secretary at a national business association.
As of 1990 Van Zanen served as a member of the municipal council in Utrecht, and subsequently was appointed as the alderman for finance, economic affairs, public space and monuments in 1998. From 2003 to 2008 he was the chairman of the national People's Party for Freedom and Democracy (VVD).
Van Zanen served as mayor of Amstelveen from July 2005 to December 2013. On 1 January 2014 he was appointed the mayor of Utrecht. From June 2015 to June 2023 he was the chairperson of the Association of Netherlands Municipalities (VNG).
Since 2019 he has been the co-president of United Cities and Local Governments (UCLG) and since 1 July 2020 he has been the mayor of The Hague.
Contact
If you would like to bring a problem to the attention of the mayor, send an email or a letter to the address below. The mayor and his staff will ensure that you receive a proper response. We will take the utmost care to provide you with the best possible answer. This can mean that you will receive a response to your email or letter from an alderman or a municipal service with more comprehensive knowledge of the subject.
You can also find a great deal of information on the website, at a municipal counter in the city office or by phoning tel. 14070. If you have a remark, question or complaint which is not specifically for the mayor, please go to the contact page of the Municipality of The Hague.
Secretariat
Spui 70, kamer D.02.06
2511 BT Den Haag
Telephone: (070) 353 20 80/353 20 20
Email: burgemeester@denhaag.nl
Postal address
Gemeente Den Haag
Postbus 12600
2500 DJ Den Haag
Advisors and spokesperson
Policy advisors
Spokesperson
Press photos
Look at photo journals of Jan van Zanen (in Dutch)(External link)
Read the speeches by Jan van Zanen (in Dutch)(External link)