New municipal executive sworn in
The Hague has a new municipal executive (college van burgemeester en wethouders). During the council meeting on Wednesday, 11 October The Hague Municipal Council swore in the new team responsible for the day-to-day management of the city.
The new municipal executive is made up of Mayor Van Zanen plus 2 aldermen from D66, 2 aldermen from GroenLinks, 1 alderman from Partij voor de Dieren, 1 alderman from PvdA, 1 alderman from CDA and 1 alderman from DENK. Deputy Mayor Robert Barker and Deputy Mayor Nur Icar are new to the municipal executive.
Allocation of the portfolios
The municipal council took a decision on 12 October 2023 on the exact allocation of duties between aldermen and mayor. The current allocation is:
Jan van Zanen (mayor): public order and safety
Robert van Asten (D66): urban development, libraries, Europe and Segbroek district
Saskia Bruines (D66): finance, culture, economic development and Scheveningen district
Mariëlle Vavier (GroenLinks): poverty, inclusion, care, international affairs and Laak district
Arjen Kapteijns (GroenLinks): energy transition, mobility, raw materials and Centrum district
Robert Barker (Partij voor de Dieren): public space, animal welfare, environment and Haagse Hout district
Martijn Balster (PvdA): social housing, welfare, neighbourhoods, Zuidwest and Escamp district
Hilbert Bredemeijer (CDA): education, youth, sport, municipal services and Loosduinen district
Nur Icar (DENK): economy (SME), work, participation and Leidschenveen-Ypenburg district
Haags akkoord
The plans of the new municipal executive can be found in the Haags akkoord 2023-2026(External link). Extra money will be made available for and attention focused on the climate, nature, animal welfare, sustainability, equal opportunities and safety. The coalition also wants to improve The Hague's management style.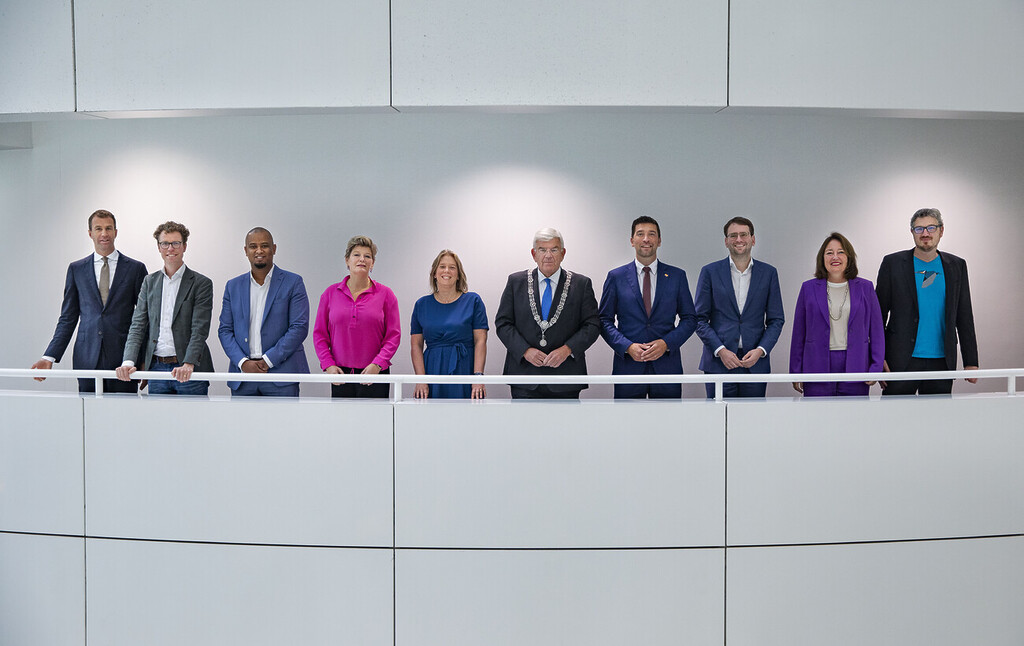 Also see: The Hague Municipal Executive