First stage of Tour de France Femmes 2024 to finish in Kijkduin
The Tour de France Femmes is the world's most important multi-day women's cycling race. The Hague will organise the start of this French cycling race in 2024 together with Rotterdam and Dordrecht. The route was announced in Paris on 25 October 2023.
It is the first time that this tour will start outside of France. The municipality is looking forward to welcoming the world's most important cyclists in The Hague and cheering them on with all the cycling fans in The Hague.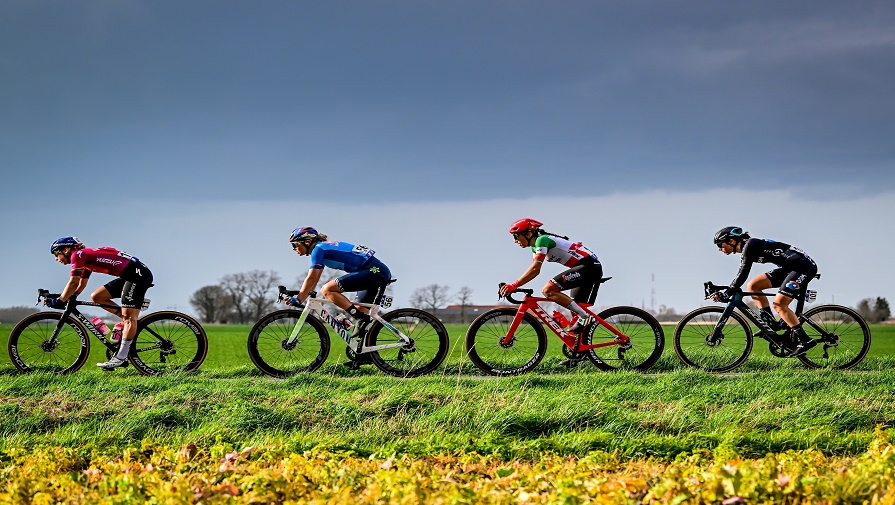 First stage: Rotterdam – The Hague
The Tour de France Femmes will start on 12 August 2024 with a stage from Rotterdam to The Hague. The opening stage will start in Rotterdam and will cover a distance of 138 kilometres through Voorne-Putten and the Westland region to The Hague. It will end with a grand lap in The Hague. The cyclists will ride through Den Haag Zuidwest and finish in Kijkduin. It is sure to be an impressive experience for the entire city.
2nd and 3rd stage
The 2nd stage will be held on 13 August 2024 and will go from Dordrecht to Rotterdam. Individual time trials will be held in the afternoon in Rotterdam during the 3rd stage.
More information
Once more details are known about the route, the municipality will provide area residents with practical information.
Read the information for visitors about Grand Départ in the Netherlands on the website www.letourfemmes-rotterdam.nl(External link).